Our team - our Family
A brief introduction to our drivers. They are important because they drive the development of the bikes through their experiences and daily riding.
Elke RABEDER
A few years had to pass before Elke Rabeder no longer dealt with kilometers and meters in altitude, but became aware of her true calling. Downhill, trail biking and pumptracking - the main thing is technique, it's "action-packed" and anything but lengthy; literally.

Staying on track

In addition to two Downhill State Champion titles (2014 and 2015) and four World Championship participations, she was and is a fixture of Austrian racing events on the pump track.
Elke has been the overall winner of the Austrian Pumptrack Series four times. With a fourth place at the Crankworx 2020 in Innsbruck, she even made it to the semifinals.
As a state-certified mountain bike trainer, she has also turned her beloved cycling into her profession. She has already been able to infect many kids (and grown-ups who have remained children) with her passion for pump tracks.
Im Gespräch mit Elke:

Was hat dich bewogen Markenbotschafterin von HOTT Cycles zu werden?

Dein erstes Mail, das mir sehr viel Wertschätzung entgegen brachte. Und natürlich das Bike selbst. Ein handgeschweißtes Bike speziell für Pumptracks gibt es ansonsten kaum. Und noch dazu Made in Austria!

Was macht unser Bike anders als andere?

Es ist sehr leicht und die Geometrie des Rahmens ist gut ausbalanciert. Etwas breiter ausgelegte Tretlager machen einen guten Stand.

Hast du noch Zeit für andere Hobbies?

Außer Sport in vielen Varianten koche und backe ich gerne!

Was steht noch auf deiner Bucket List?

Viel am Bike und oft in der Natur zu sein. Und unseren Norwegen-Trip mal realisieren. Vor 10 Jahren hatten wir schon einen Versuch. Ein Crash in Hafjell beendete ihn damals vorzeitig.
Dorian Macher
Einer der Besten Freestyler den es in Österreich gibt. Nicht umsonst ist ist er Teil der Masters of Dirt Österreich Tour.
Ein Eintrag in die Geschichtsbücher ist ihm auch bereits sicher! Als Erster weltweit, hat er einen Tripple Backflip im Wettkampf gezeigt und natürlich erfolgreich gelandet.
Im Gespräch mit Dorian:

What made you decide to become a HOTT Cycles brand ambassador?

Your first mail, which brought me a lot of appreciation. And of course the bike itself. There is hardly a hand-welded bike specially made for pump tracks. And what's more, Made in Austria!

What makes our bike different from others?

It is very light and the geometry of the frame is well balanced. Slightly wider bottom brackets make a good stand.

Do you still have time for other hobbies?

Besides sports in many variations, I like to cook and bake!

What else is on your bucket list?

A lot on the bike and often to be in nature. And realize our trip to Norway. 10 years ago we already had an attempt. A crash in Hafjell ended him prematurely.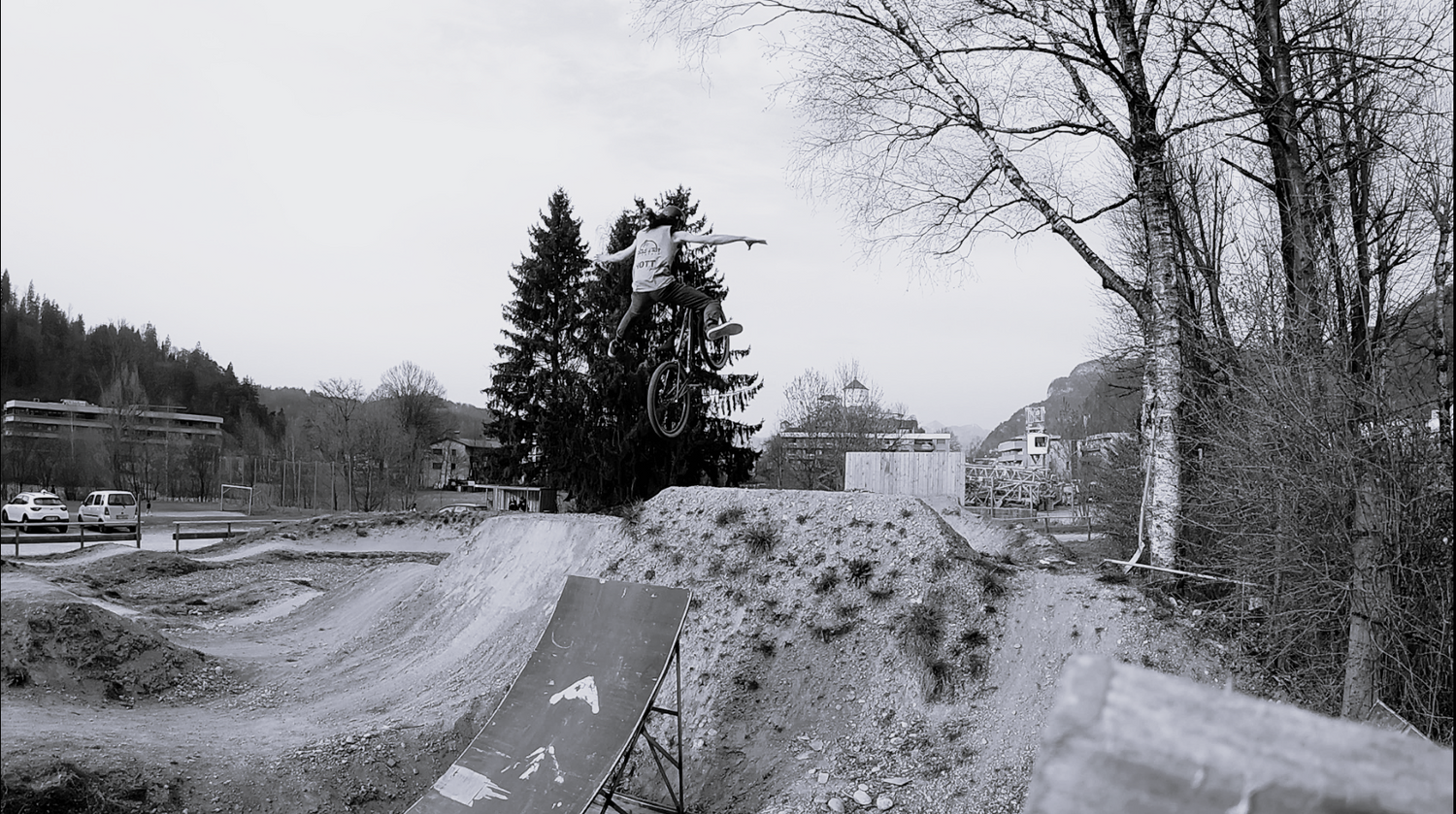 Im Gespräch mit Roland:

You've been with HOTT Cycles right from the start, why?

I drove the very first prototype and it was good, so it was clear that I was involved.

What makes our bike different from others?

It has its own pleasant character. I used to build a different bike for dirt parks than for street and skate parks. Today I screw the brakes down, if at all, and I already feel comfortable in the skate park.

Conclusion: it creates the best possible balancing act between the now so numerous subcategories of this great sport.

Do you still have time for other hobbies?

Actually not enough, I also ride enduro and now and then bike park. When I'm not on the bike or in the workshop, I spend my time editing videos, with friends or at the console.

What else is on your bucket list?

Biking, biking, screwing, party